Stone Island - Chinatown Invitational

Zine Design

Cover Illustration by Dan Funderburgh
Back Cover Graphic by Lewis Smith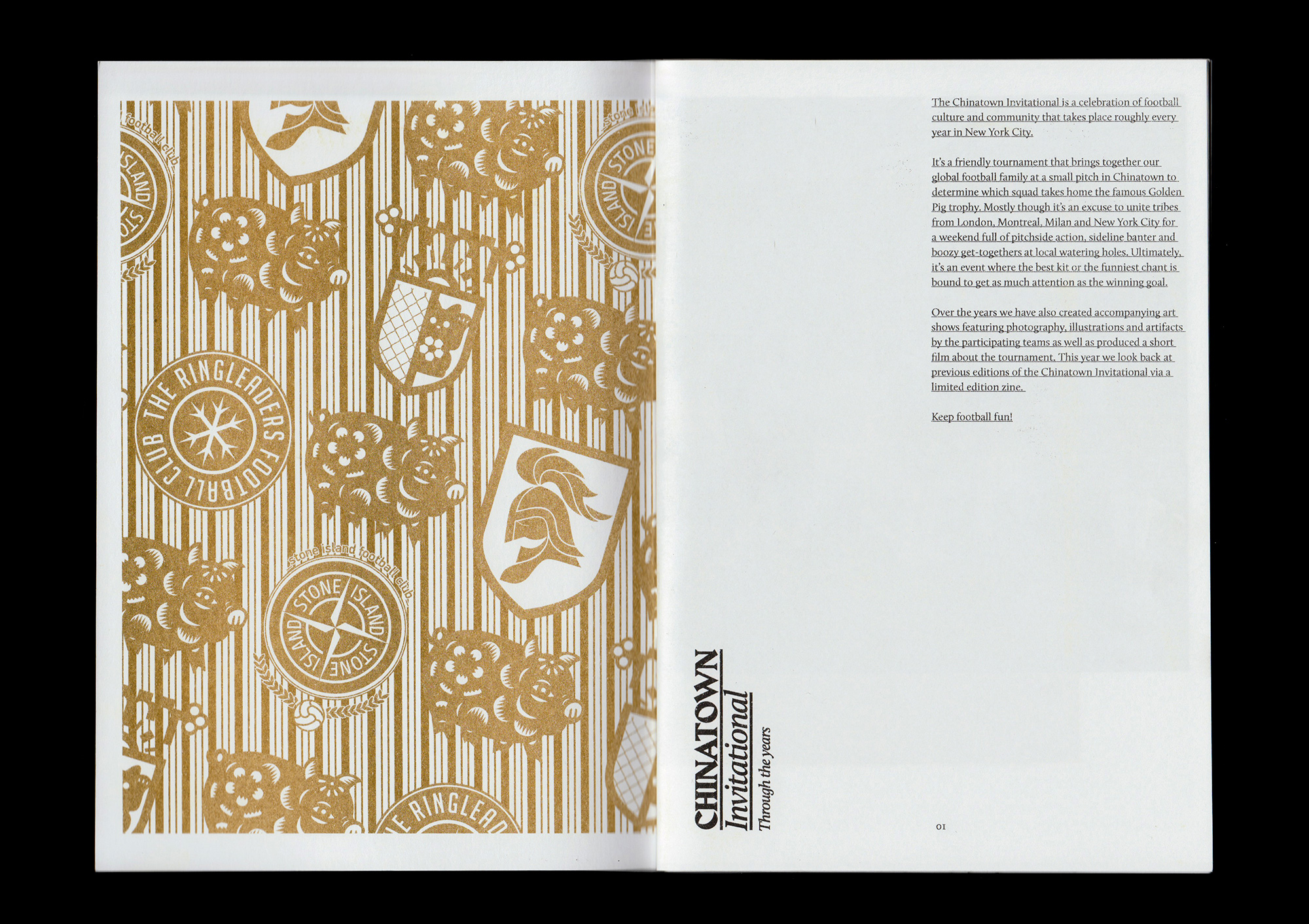 The Chinatown Invitational is a celebration of football culture and community that takes place roughly every year in NYC.

It's a friendly tournament that brings together four teams from around the globe - Stone Island FC (Milan), The Soho Warriors (London), Chinatown Soccer Club (New York) and The Ringleaders (Montréal).


I designed a zine celebrating the history of the Chinatown Invitational which included colour inserts representing the club colours of each team.

The zine was risograph printed and featured a metallic gold ink to represent the Golden Pig trophy.

Designed while at DENT International